Specifying Hose Assemblies
Hose assemblies are used to locate sampling valves in more convenient locations. Here is how to specify the right one.
1. Measure the length of assembly from the ends or the centerline of the bent tube nuts.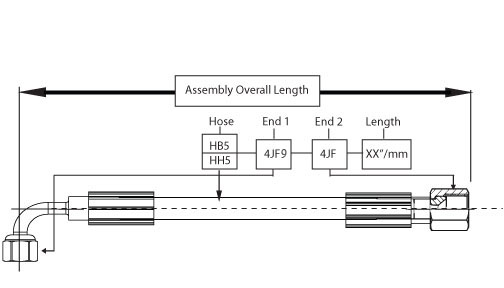 2. Offset angle is measured with far coupling vertically downward. Bent tube orientation angle is measured clockwise.